Brunel University | Dr Materna | Sema Group
EuroView - Directory Services for Administrations
Project AD1006 of the Telematics Application Programme
European Commission DG XIII/C-2 (Administrations)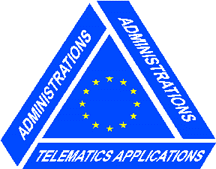 EuroView is a project funded by the European Union with the aim of enabling pan-European use of directory technology to support communication with and between Administrations. In this context, Administrations are government departments, agencies, and similar organisations.
Project information:
Search the Directory.
---
EuroView is a research and development project funded by the European Union under the Telematics Applications Programme initiative. The opinions expressed in this Web site do not necessarily reflect those of the European Commission.
This page is maintained by the EuroView team at Brunel University: x500@brunel.ac.uk.
Last update: 27th November 97